SHARE
URBAN SWIMMING POOL AND APARTMENTS VMSW
Oostende, Belgium, Europe
Project status
in execution
Location
Oostende, Belgium, Europe
Execution
July 2018 - July 2020
Architect
BURO II & ARCHI + I cvba, Jakob Jordaensstraat 18 a, 1000 Brussel, BE VenhoevenCS architecture+urbanism, Hoogte Kadijk 143 F15, 1018 BH Amsterdam, NL
Scope
Study and following up MEP
Intervention
Construction
Client
TMVW Tussengemeentelijke Maatschappij der Vlaanderen voor Watervoorziening, Stropstraat 1, 9000 Gent, BE
Total technical installations cost: ± 4.382.340,00 € VAT excluded
Total construction cost: ± 21.375.000,00 € VAT excluded
K Level (swimmingpool/app): 18 / <40
E Level (swimmingpool/app): E referentie -10 / < 45 –
In cooperation with TMVW,(The Public Water Utility Company of Flanders Belgium) the City of Ostend awarded the new building complex project  to the consortium * Olco-Sportsphere. This ± 13,000 m³ project consists of an underground car park with 69 parking spaces, a swimming pool complex with 4 pools, sauna and outdoor facilities and social housing complex with 22 apartments called 'Woonwel'.
The swimming complex consists of a 50m Olympic sized pool, with a partially movable bottom, a 25m instructional pool that has a fully movable bottom to a depth of 5m and a recreational pool for toddlers, children and young adults. Integrated in the complex is a whirlpool and sauna.
The project is scheduled to open in 2020 at the corner of the North Avenue and Nieuwpoortsesteenweg.
Together B2ai and VenhoevenCS designed a transparent and energy-efficient new building complex. The building envelope complies according to current standards and is acoustically and thermally optimized. The well-set windows and skylights provide excellent daylight and, where necessary, equipped with solar controlled glazing to reduce solar loads. There are sections of window frames that can be opened to allow the inhabitants to regulate their own indoor climate. Where there are large internal heat loads, cooling is provided upon demand. The building designs include the application of green roofs using vegetation that compliments the environment. This roofing landscape offers quality for the swimming complex, and the upper floors of the surrounding buildings.
Boydens Engineering is responsible for the design and site follow-up of the mechanical, electrical and public health installations required for the safe, comfortable and environmentally friendly operation of this modern building complex, both for the swimming pool complex and for the apartments.
The Boydens energy consulting department provided specialized advice during each design phase and provided a framework study in terms of sustainability, including feasibility study, EPB reporting, cold bridges etc.
Modern technology is hereby utilized in the building complex and integrated within the architectural framework without compromising the aesthetical value of the design
The apartments have their own autonomous technical provisions.
** The consortium partners are: Olco-Sportsphere from Stadsbader, VenhoevenCS, BuroII & ARCHI + I (B2ai), Boydens Engineering, Ney & Partners, KWB and Blasco.
Sustainable Features
comfort
reuse rainwater
water management
green roof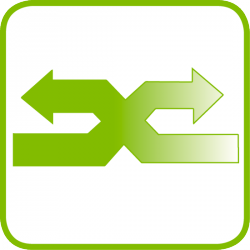 heat recovery
insulation
solar energy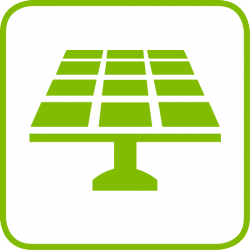 PV panels
glazing