SHARE
Dominiek Savio school building for children with a physical disability
Gits, Belgium, Europe
Location
Gits, Belgium, Europe
Execution
December 2018 - August 2019
Architect
aRCHITEC BVBA, 8560 Wevelgem, BE
Study
February 2017 - February 2018
Scope
Study and following up MEP
Client
Dominiek Savio Instituut vzw, Koolskampstraat 24, 8830 Gits, BE
| | |
| --- | --- |
| Total technical installations cost: | € 1.085.417,00 excl. vat |
| Total construction cost: | € 4.340.000,00 excl. vat |
| K Level / Energy class : | – |
|  E Level: | Not applicable (renovation) – only ventilation requirement |
| Certification: | – |
Project description:
The Dominiek Savio Institute in Gits offers specialized education to pupils with neuro-motor disabilities. Due to lack of space on the current site, a vacant warehouse with a surface area of ​​3.350 m² was purchased and converted into a school building.
This spacious area is extremely suitable for wheelchair users to move independently and explore freely. By means of pivoting doors and sliding walls, the spaces can be adapted to the needs of the moment, such as a closed classroom with little stimulation or a lot of room to move in. The sanitary facilities were also adapted to the needs of the childrens.
The occupancy rate of this building varies enormously depending on the interpretation / use, but also the time of day and time of the year. Because of these specific characteristics, several sustainable techniques have been applied, such as ventilation and lighting systems with presence detection. The ventilation consists entirely of balanced ventilation with heat recovery.
The height of the shed ensures a good light distribution in the larger workshops and the recreation areas, which open up to the landscape and an inner courtyard, where one can enjoy the sun and the view, sheltered from the wind.
A healthy and comfortable working and learning environment has a major impact on user productivity of users. This was addressed by dressing the cold industrial space with freestanding wooden meeting places and hanging acoustic islands. In addition, the occupied spaces must be heated sufficiently without creating a draft. Opening domes have also been provided in the classrooms for natural ventilation.
Buildings in the education sector are generally expected to have a long life span and low operating and maintenance costs. For example, the outer facade was insulated and covered with reclaimed wood from their own workshop, which was also partly applied by the students themselves. This creates not only budgetary space, but also affinity with the building and a striking gesture for the school's ambitions.
Sustainable Features
comfort
reuse rainwater
natural ventilation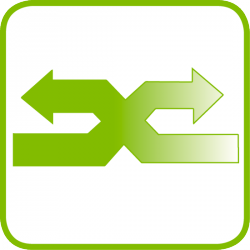 heat recovery
insulation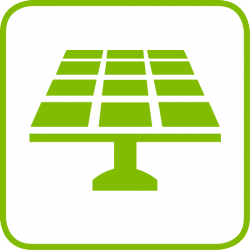 PV panels
glazing